The day before the United Church of Christ honored Mental Health Sunday, a horrendous hate crime was carried out on Saturday, May 14, at a grocery store in Buffalo, New York. Ten lives were taken by a white, 18-year-old male mass shooter motivated by racism. The victims were targeted because they were Black. The shooter focused on the town closest to him with the highest concentration of Black people. The story is still unfolding, yet this much is clear: racism, not mental illness, motivated the attack. 
According to the Dismantling Racism Project, racism is "when the power elite of one group, the white group, has the power to carry out systematic discrimination through the institutional policies and practices of the society while shaping the cultural beliefs and values that support those racist policies and practices."
When the mass shooter is white, claims quickly circulate that mental illness caused the shooting. However, this is what a white supremacy, ableist, racist culture wants us to believe. The truth is that the majority of people living with mental illness are not a danger to others, but are at highest risk to being a danger to themselves. Mass shootings by white males targeting Black communities are primarily caused by racism. Therefore, when it comes to mental illness, the focus of our conversations needs to be on the extreme toll racism has on the mental health of Black communities.
To say that mental illness is the cause of this act of domestic terrorism is to deny the deep and deadly roots of White Supremacy in the United States. Racial justice intersects with mental health justice in profoundly powerful ways. For too long our society has ignored the mental health needs of Black communities, and instead, continued to harm their mental well-being through racist policies and practices. According to Mental Health America, there has been a rapid increase in suicidal behavior and suicide deaths among Black youth, especially Black boys and 67 percent of youth of color who need mental health help still do not receive care.
As the United Church of Christ, we are called to advocate for both racial and mental health justice for all. As the Rev. Dr. Velda Love, UCC Minister for Racial Justice says, "Given this critical juncture in our nation, conversations on race are still a priority. As Christians in the United Church of Christ, we are responsible for changing the narrative of how we engage the Gospel of Jesus Christ that is inclusive, liberating and radical."
May God help us provide mental health support to BIPOC communities who are harmed by racism, extend love to all who are grieving, and to stop the terrorism of white supremacy. May we answer God's call to work for a more just world for all.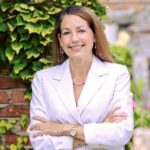 Rev. Dr. Sarah Lund (she/her/hers)
Rev. Dr. Sarah Lund (she/her/hers) serves on the national staff of the United Church of Christ as Minister for Disabilities and Mental Health Justice. She also serves as senior pastor of First Congregational UCC of Indianapolis, IN. Sarah is the author of the acclaimed and best selling books "Blessed Are The Crazy: Breaking the Silence About Mental Illness, Family and the Church" (Chalice Press, 2014) and "Blessed Union: Breaking the Silence About Mental Illness and Marriage (Chalice Press, 2021). She blogs at www.sarahgriffithlund.com.