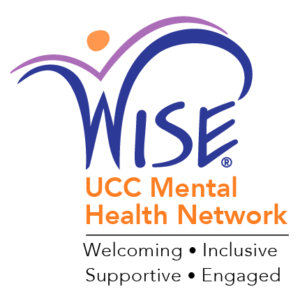 What is a WISE Congregation/Organization?
A WISE congregation/organization has joined the mission to being Welcoming, Inclusive, Supportive, and Engaged in the Mental Health of the community and the wider world.
Congregations that have voted to become WISE
What does a WISE Covenant look like?
Here are a few WISE Covenants from congregations/organizations
How Does a Congregation/Organization Become WISE?
Becoming a WISE Congregation for Mental Health toolkit
WISE Congregations/Organization Conference Videos
If your congregation or organization has already adopted a WISE Covenant and you need to contact the UCC MHN, please send us a message at wise@mhn-ucc.org.