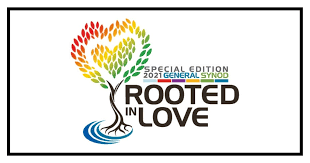 The UCC Mental Health Network made our first UCC General Synod appearance in 2021! These are some of the highlights from our inaugural Synod:
Preview our new curriculum, Sacred Crossings: Intersectionality and Mental Health (Video)
UCC MHN Celebrates @ Synod! See our award winners and find out what it means to be WISE!
Acceptance and retirement speech from Rev. Alan Johnson (Video)
MHN Board Member Bishop Allyson D. Nelson Abrams speaks about becoming a WISE congregation (Video))
MHN Board Members Kyle Michael Ingram, MSW, Rev. Dr. Megan Snell and Rev. Dr. Marty Kuchma discuss why become an Open and Affirming organization. (Video)