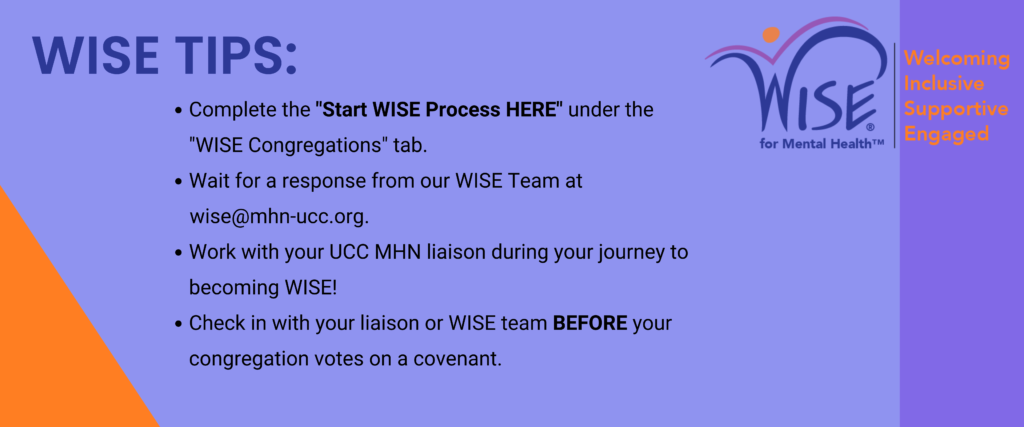 What Tools do Congregations Need?
You can use these toolkits to educate your congregation about a variety of mental health challenges. Each toolkit contains background information on the brain disorder, handouts, tips for clergy, a list of ways your congregation can help and additional resources you can use to learn more about the particular illnesses.

Congregational Toolkits currently available:
We welcome your input on the toolkits and your ideas for improving them and adding to them. Please use the form below to offer your suggestions.
What are Helpful Organizations?
Interfaith Network on Mental Illness (INMI) offers tools for faith communities to better welcome, include and support people with mental illnesses and their families.
Mental Health Ministries provides educational resources to help erase the stigma of mental illness in our faith communities.
The Caring Clergy Project offers videos and other resources designed specifically for faith community leaders.
NAMI FaithNet is a network of members and friends of the National Alliance on Mental Illness. It was established to help faith communities develop non-threatening, supportive environment for those with serious mental illness and their families.
Pathways to Promise is an interfaith cooperative that provide assistance and resources, including liturgical and educational materials, program models and caring ministry with people experiencing a mental illness and their families.
Where are Useful Guides?
Mental Illness Sermon Series from The Rev. Dr. Timothy C. Ahrens, Sr. Minister, The First Congregational Church, United Church of Christ, Columbus, Ohio. PDF Packet Sermon Podcast Page
Spiritual Support Group Guidelines
The Basics: How one church started and grew a Mental Health Ministry
A congregation's journey toward become W.I.S.E
Read about a UCC church that adopted a covenant on welcoming and supporting people in their congregation who have mental illnesses. (You can find more WISE Covenants on our WISE Congregations page
The Congregational Resource Guide by Carole Wills is an extensive and fully annotated list of more than 60 mental health ministry resources, including books and videos.
"Starting a Spiritual Support Group for Mental Health and Wellness in Your Faith Community" is a booklet that offers helpful tips for starting a spiritual support group. It is based on the experience of the First Congregation Church in Boulder, CO.
"10 Things Faith Community Leaders Can Do to Make The World a Better Place for People with Mental Illnesses" is a one-page summary published by the Interfaith Network on Mental Illness
Interested in starting a mental health ministry at your church but not sure how to go about it? See this handout: "10 steps for developing a mental health ministry in your congregation."
Mental Health Ministry – Lenten Discussion Series submitted by Kent UCC
Also see the worship resources on our Mental Health Sunday page