This month, Coral Gables Congregational UCC (CGCUCC) marks the end of the first year since the congregation voted to become a Welcoming, Inclusive, Supportive and Engaged (W.I.S.E.) church. Following the 10-step process to declare ourselves W.I.S.E. was just the beginning of what has become a dynamic and life-giving mental health ministry of the church. The mental health ministry team has continued to be intentional about bringing mental health challenges out of the shadows by initiating much needed conversations to dispel myths about mental illness. This has been accomplished by establishing programming that provides concrete information about mental health and providing a safe space for sharing stories.
I thought it might be helpful to share some of the programs which have been developed by the WISE Mental Health Ministry of CGCUCC so that others who are interested in forming a ministry in their own congregation might get some ideas. We have utilized a multifaceted approach which began with programs designed to provide concrete information about mental health challenges. This has been accomplished by inviting various mental health professionals to speak about the basics of mental illness; providing insights and concrete information that helps to deconstruct the myths that surround mental illness. In addition to providing information about mental health, we also conducted a Mental Health First Aid training in which 25 people were trained to assist an individual who was experiencing a mental health crisis. There was also a three-week session in which participants learned to tell their own stories of how their lives have been impacted by either their own mental health challenge, or that of a family member, friend or co-worker. Rev. Sarah Lund's book, Blessed are the Crazy, was utilized during these sessions as an example of the power of telling our own stories, and the freedom that comes from being able to discuss mental health openly and honestly
It was important to the members of the WISE Mental Health Ministry team that the church also offer support for those who were dealing with mental health challenges in various capacities. Over the past two years, the congregation has established several different support groups including the Caregivers Tea. This meeting offers a safe space for conversation for those who are caring for a loved one with mental health challenges. It is an opportunity for participants to share stories and meet others who are dealing with similar circumstances, as well as gain valuable insights from trained mental health specialists.
There is also a bimonthly centering group which focuses on mindfulness, anxiety relief, and stress reduction which is led by a trained social worker. Finally, there is a bimonthly grief support group that is held at the church that is led by a mental health therapist. This program was supplemented by a special presentation in November on surviving grief at the holidays, as well as the annual Blue Christmas service for individuals who need extra support during the holiday season.
Perhaps the most important component of the WISE Mental Health Ministry is the pastoral support that it has received. Mental health is being addressed in sermons, as well as in the prayers and concerns offered during worship. In fact, one of the first WISE events held at the church was a session conducted by Rev. Dr. Laurinda Hafner called "Breaking the Silence About Mental Illness in the Church". Mental health challenges are being discussed openly and honestly by the leaders of our church as part of the everyday concerns of the congregation.
There is much more to come from our WISE Mental Health Ministry team including an upcoming, yearlong series on empathy. More than compassion, it is empathy that moves us to understand and seek to mitigate the pain of others. This series will include presentations by mental health and religious professionals on a variety of topics related to empathy such as the basics of empathy, empathy across boundaries of division, forgiveness, and what to say when there just are no words.
At CGCUCC, becoming Welcoming, Inclusive, Supportive, and Engaged was just the beginning of a ministry that truly embraces those with mental health challenges and their caregivers. It is a ministry that lives out the promise of God's extravagant welcome of all God's children.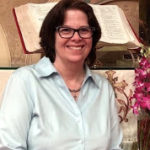 Rev. Lisa LeSueur is the Pastor of Congregational and Staff Care at Coral Gables United Church of Christ and a member of the Board of Directors of the UCC Mental Health Network. She serves as the UCC Florida Conference WISE Mental Health Coordinator and the Suicide Prevention Initiative Coordinator for Nami Miami. She lives in Coral Gables, Florida with her wife and their two children.