Here in Minneapolis there's still a lot of snow on the ground, though the snowbanks have diminished during some recent unseasonably warm days. (For us in Minnesota "unseasonably warm" in early March means highs in the upper 30's, maybe even low 40's.) Also, the days are getting noticeably longer, and Lent has begun, both signs that winter is on the wane.
With these undeniable signs of warmer days, I'm beginning to hear the word hope, as in, "I hope we have an early spring." or, "I hope winter doesn't hang on forever the way it did last year." I hope for the same things. It would be great if the ice were gone, and we didn't have to keep doing the Minnesota "penguin walk" over sidewalks made treacherous by refrozen snow melt.
Such hoping comes naturally and easily. It doesn't cost anything. We can hope for an early spring, or that our home team will win, or even that we'll get to the restaurant before happy hour is over. We use the word "hope" a lot this way. That's fine; it's just not what I have in mind for this article.
I'm thinking about a much deeper and more active kind of hope. When Paul tells us that faith, hope, and love are God's three great gifts, he's telling us about the kind of hope that is essential for those of us recovering from mental illness. Our illness has stolen so much from us, has at the worst times made our lives feel pointless or worse. It's taken all the joy away from us. In the depths of my depression, I just wanted to stay in bed with a pillow jammed over my head. That's my own image of hopelessness.
I don't believe there's any recovery without hope, just as I don't believe that there is any recovery without other people. It's easy to write that hope is essential for recovery, but it's not so easy – sometimes it feels impossible – to find hope in the depths of one's mental illness. This isn't about saying, "I hope so.", when you're talking about an early spring; it's about surviving, finding hope that makes going on living feel like a good idea.
Such hope is precious, a matter of life and death. Yet, in the reality of our lives, it can be nourished by the seemingly most trivial things. For example, when people ask me about my own recovery, I always say that it began with bacon. My first morning of my first hospitalization for depression, I woke up from a heavy drug induced sleep, the first sleep I'd had in months, to the smell of bacon from the dining room. The bacon got me out of bed. I was hoping for a good breakfast, as simple as that. And I wasn't disappointed: bacon, French toast, and decent coffee. If the breakfast is good today, maybe it will be good tomorrow also. I sure hope so.
My body knew about hope, a good breakfast, long before my mind did. Hope for a good meal, hope for life's physical pleasures, can carry us, at least in my experience, some distance in recovery. But it doesn't carry us through the big question about whether life – our job, our primary relationships, our basic sense of self-worth – is ever going to be satisfying again, a source of joy rather than pain.
I believe that this kind of hope comes from other people, all kinds of other people. I am drawn to Emily Dickinson's definition of hope, "Hope is the thing with feathers – that perches in the soul – "
In my recent book, Recovering from Depression: Forty-Nine Helps, I write, "This is a rich image of hope, one capable of many interpretations. I'm drawn to the verb perches, to the image of hope being free to perch where it will." I go on to write about how like a wild bird hope is something we can't control. We can't just will ourselves into having hope, but we can in fact do things and put ourselves in places where hope is more likely to perch on us.
For me this began on the psych unit, where doctors and other patients gave me hope simply by taking the time to talk with me, to show interest in how I was doing. Later in my therapist's office, among family and friends who loved me, with former parishioners and clergy friends who hadn't given up on me – I put myself where hope perched on me. For me going where hope is likely to perch has been mostly about being with people, but physical spaces – the church's sanctuary, a park where I can see the sunset – are also where hope has perched on me. I love these places and I have others, but when hope has disappeared, I first seek out people I love and trust.
As I wrote, I believe that recovery doesn't happen alone; other people are essential. This is true for many reasons, a very basic one is that they can be the source of the hope that perches in our souls.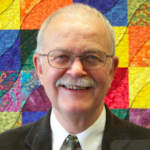 Ordained in 1973, Bob Griggs has served UCC churches in Massachusetts, New Hampshire, and Minnesota.   He is an Advisory Council member at Vail Place, a club house for people living with mental illness.  He is also the author of A Pelican of the Wilderness: Depression, Psalms, Ministry, and Movies and Recovering from Depression: Forty-Nine Helps.