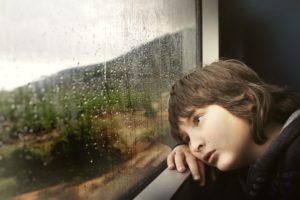 As a parent of a middle school student who has been learning remotely this year, I am relieved that this school year is almost behind us. The challenges that kids have faced this year are unprecedented, and while some adjusted and thrived under the new circumstances, others fell by the wayside, giving up on class assignments and not bothering to sign on for instruction. At home learning had its advantages in that it kept children safe from the virus, however, the social isolation has had a devastating impact on their mental health.
Since the pandemic began school closures, social isolation, and disruption of routine, all have contributed to the surge in the number of children being treated in hospital emergency rooms for depression and anxiety. While the "new normal" of the pandemic has challenged the mental health of children living in healthy and supportive family structures, children who were already living in a dysfunctional or abusive environment at home have suffered even greater impacts. The CDC estimates that the number of mental health related hospital visits for children 5-11 increased 24%, while the numbers for 12-17 year olds increased an astounding 31%. As these statistics suggest, the mental health of our children is a crisis that can no longer be ignored.
We cannot be lulled into thinking that this mental health crisis will magically disappear once the pandemic is under control. According to the Center for Disease Control and Prevention (CDC), mental health challenges were rising in children 6 to 17 even prior to the pandemic. As vaccination rates increase and the vaccine becomes more available to children, there is hope that some sense of normalcy will return to their lives However, experts agree that children's mental health will continue to be impacted, as they reintegrate back into school routines. This will bring new challenges to children who already had their lives turned upside down.
While I look forward to my daughter experiencing a sense of "normalcy" when she returns to in person school next year, I know that there are challenges ahead of us. I caught a glimpse of those challenges the other day when she had to return to school to accept an award. As we sat in the parking lot of the school, she was hesitant to go in and told me that she was nervous. Pressed for more information she revealed that she no longer felt socially connected. Reentering the school after an absence of over a year was creating anxiety for her.
When she returned to the car, my daughter was eager to be away from the situation that was causing her stress. She opened up to me on the way home about what she was feeling, and I was able to offer her reassurance. My hope for her is that once she gets back in her school routine that she will adjust, and yet, I am not naïve. The pandemic has changed everything and everyone; nothing is as it was before. So while the journey continues toward some sense of normalcy for my daughter, I will take it one step at a time with her, with eyes and ears are wide open, and my heart full of prayer, that all will indeed be well.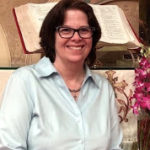 Rev. Lisa LeSueur is the Pastor of Congregational and Staff Care at Coral Gables United Church of Christ and a member of the Board of Directors of the UCC Mental Health Network. She serves as the UCC Florida Conference WISE Mental Health Coordinator and the Suicide Prevention Initiative Coordinator for Nami Miami. She lives in Coral Gables, Florida with her wife and their two children.