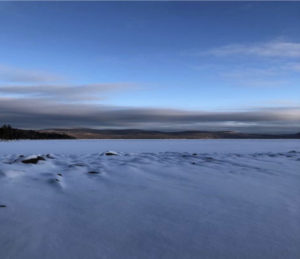 Somewhere deep within was a "place" beyond all faults and virtues that had to be confirmed before I could run the risk of opening my life up to another. To find ultimate security in an ultimate vulnerability, this is to be loved. —Howard Thurman
For God alone my soul in silence waits; from God comes my salvation. God alone is my rock and my salvation, my stronghold, so that I shall not be greatly shaken. (Psalm 62)
When we open ourselves to our shared experiences in life, we find deep connection. Grief and hardship are our common bond. Sharing our stories; opening to our sorrow and worry reminds us that we belong. We are connected each to the other.
We tell stories, we listen to stories, and we find solace in the narratives of human life. For God is with us in the depths of our suffering, there is no pain Jesus does not know. Our prayers are unceasing, and God's love is forevermore.
Most of the time I believe this. I really do.
Yet, there are times I slip into distrust of others, of God, even, and of course self-loathing. In such moments, I honestly feel like I don't fit in, and this hurts. It is a pain like no other; physical, emotional, and spiritual. Undoubtedly, this is depression talking. Right?
A few months ago, I decided I was tired of taking medication, and on my own I cut my dosage in half. Over the next weeks, I found myself more depleted, more irritable, and more exhausted. Though, admittedly, I did not readily perceive this to be the case. I did not tell my husband or anyone else that I made this decision to decrease the anti-depressant meds, I just felt really done with them. By the end of December, my husband was noticing that I was not quite myself. I seemed sad at times; I was not excited about a Christmas gift he was planning for. As he began to mentalize, and take ownership of his own frustration, I observed the impact my choices were having on my family, on my life partner. I confessed my decision to decrease the medication, and observing that there was a noticeable impact, on not just me.
My husband smiled with watery eyes. "I tried," I said. Accepting the reality of depression and its treatment is hard. Knowing that my husband accepts, loves, and understands me is a profound gift. "Maybe try this again in the summer?" he suggested. Perhaps.
I have restored my previous dose, with increased clarity that it is indeed needed. Knowing that sometimes depression and trauma carry shadows and harsh voices that echo into the soul.
In acknowledging the truth, I paradoxically discover renewed gratitude. I seek God in the silence, and God shows me love, a love that is found in connection to others.
Jennifer Stuart is an ordained minister in the United Church of Christ. She serves as a community minister at First Church in Cambridge, MA, UCC. Jennifer, a clinical social worker specializing in psychological trauma, is a psychotherapist at the Danielsen Institute at Boston University.