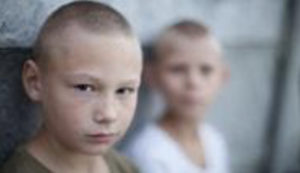 As the Russians blew into Ukraine on Thursday, I was thinking about the Ukrainian children.  I was thinking of the millions of children literally caught in the crossfire of war.  Writing some years ago about the effects of war on children, University of Ulster psychology professor Ed Cairns, PhD. Shared his insights into the trauma and pain the children are now facing.  In addition to witnessing fighting and bloodshed (which is horrid enough), children are faced with a host of other challenges, including these five areas of psychological, spiritual and physical damage.
The loss of basic resources.Armed conflict destroys the basic necessities of life: schools, health care, adequate shelter, water and food. That makes it difficult for communities to give children an environment that fosters healthy cognitive and social development.
Disrupted family relationships.Many children have family members who are kidnapped or killed while fighting–and others are taken from their families and forced to join armies. Others are separated from parents while fleeing conflict. The loss of the family places a considerable stress on children, especially since the biggest mediating factor in how they cope is a solid family relationship, say psychologists.  "When parents are emotionally affected by war, that alters their ability to care for their children properly," explains Mike Wessells, PhD, a Randolph-Macon College psychology professor with extensive experience in war zones. "War stresses increase family violence, creating a pattern that then gets passed on when the children become parents."
Stigma and discrimination.Children associated with armies are often stigmatized because of their participation in the war. Meanwhile, hostile environments prohibit some ethnic-minority children from attending schools and parents from earning money to provide for their children. "Discrimination and attack can lead to the construction of an identity of themselves as victims," explains Wessells. "And that can become a warrant for future acts of violence to make sure that no one can ever do that to them again."
A pessimistic outlook."One of the greatest effects I see on a day-to-day basis is a loss of hope," says Wessells. "Once young people feel hopeless, they really do give up. They don't take the steps that might build a constructive future." Wessells explains that in many refugee camps, children grow up feeling as if they've lost everything and can't do anything to make things better for themselves. In other regions, children's war experiences can give them a cynical view of adults and society, says James Garbarino, PhD, co-director of Cornell University's Family Life Development Center and author of a book about how American gang warfare has similar effects.
Normalization of violence.Many children, exposed to horrible acts of violence during key developmental years, come to accept violent acts as a normal part of life. "This is putting young people at risk for continuing cycles of violence," explains Wessells. "Violence is the way they will use to discipline their children or deal with a conflict with their spouse.
As the tanks roll in, as the soldiers battle in the streets, as bombers bomb and people die, the children are on the ground today experiencing the end of childhood and the beginning of war and occupation and pain.
God bless the children.  May we find a way to reach them.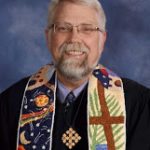 The Rev. Dr. Tim Ahrens is Senior Minister of The First Congregational Church, United Church of Christ, Columbus, Ohio where he has served since January 2000.  Ordained in 1985, Tim is a lifelong member of the United Church of Christ.