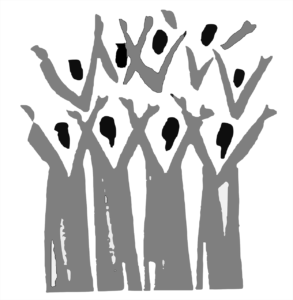 "But no one says, 'Where is God my Maker,
Who gives songs in the night,
Job 35:10
I love music. I mean, I really LOVE music. I begin my day with music while I prepare for work. I bring my bluetooth speaker to work with me and use it to listen to YouTube concerts playing in the background while I am at my computer. I have music playing while in my car. And when I'm at home I can be found listening to an album from my extensive vinyl collection or streaming from my phone to my audio receiver. When I'm out for walks, I listen to music on my AirPods. In fact, right now I'm listening to a radio program produced and hosted by my good friend, James Braun, on the SUNY Buffalo State radio station, 91.3 FM WBNY.
For me, music is not just something that I hear. I feel it deep in my soul. What I believe is that music is truly a gift from God. According to the website, "In Search of Truth," Over 1150 verses in the Bible reference a form of the following words, which may be related to music: music, melody, song, hymn, instrument, sound, play, blow, noise, psalm, harp, lyre, timbrel, trumpet, horn, and voice.
I can gauge my mental health by the music I'm listening to. When I'm feeling down, I may listen to something like "Somewhere Tonight" by Beach House or Aimee Mann, from the soundtrack to the movie "Magnolia" performing "Save Me." Or when I'm feeling pumped, I'll listen to "Middletown Dreams" by Rush or "Excursions" by A Tribe Called Quest. No matter how I'm feeling, I've got a song for it.
The one time in my life nearly 40 years ago when I couldn't "feel the music" was whenI was experiencing a major depressive episode. This is a hallmark symptom of depression, the inability to experience pleasure in an activity one would typically enjoy. This was the only time, fortunately, that I've ever had to cope with this.
Music can be extremely relaxing as well and is a great way to practice self-care. And of course, in church, we have hymns that we sing to proclaim our love of God and faith in Christ. There are also hymns about the liturgical seasons which are sung that are traditional in churches.
You may not be as obsessed with music as I am, however, chances are there are songs that can reach you like no other. So, take a moment to listen to the music that touches your soul and helps you to connect with God.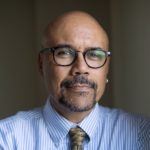 Karl Shallowhorn is the President and Founder of Shallowhorn Consulting,, LLC. He is also the Chair of the Erie County Anti-Stigma Coalition and serves as the Chair of Affiliate Relations for the Mental Health Association in New York State. He lives in Amherst, New York with his wife and their dog Sophie.