This is my first post on our United Church of Christ Mental Health Network blog. I am honored to be part of the group writing for this blog. I believe that my own experience with mental illness and recovery– my diagnosis is major depression and anxiety disorder – will allow me to make a contribution to our ongoing dialogue around mental health issues. I also want to write because I know that being public about living with mental illness helps to push back the stigma that inhibits understanding and recovery.
The first time I was hospitalized for my depression, I met an elderly woman, another patient, who taught me two essential lessons about mental illness and recovery. As we visited, she shared with me some mixed nuts from a Styrofoam bowl on the table next to her. She told me that the nuts had come in a glass jar, but the hospital had confiscated it.
We talked for a while getting to know each other. Her life had been difficult for some time, until it reached a point where it was impossible for her to get out of bed. This was fine with her, and she hoped to stay in bed until she died. But her social worker became alarmed when she stopped answering the phone, came to her apartment for which he had a key, and after talking with her, began the process that resulted in her being admitted to the hospital.
I told her about the mental pain, intrusive thoughts and self-harm, which had resulted in my admission.  We talked some more, finished off the nuts, and were about done when she told me, "I took pleasure for granted.  That was my big mistake.  Take your eye off pleasure, and you will lose it."
I have done my best to take her words to heart. For me the recovery of simple pleasures – the taste of my favorite food, the smell of clean sheets, waking up without pain – was the first step in recovery from mental illness. Simple pleasures, something real to look forward to, helped birth hope that the future can be better than the past. With hope recovery can continue to move forward.
We spent some time in conversation every day that we were in the hospital together. In one of our conversations, she told me something else that has helped guide my recovery, "Bob, my meltdown was the worst thing and the best thing that ever happened to me." For us both on a locked unit, it was pretty clear why our meltdowns were the worst thing.
But the best thing – how can that be? For years I could not agree with her. But now it has been over thirteen years since my last hospitalization. Though there have been setbacks along the way – the return of depression symptoms and of hard-to-manage anxiety – I can say now that I agree with her. What I have learned in therapy and from other people living with mental illness, the changes that I have made in how I pursue my profession and live my life, the continuing hope that fuels my recovery – in so many ways my life is better than it's ever been.
For me recovery from mental illness is a lifelong process, which can lead to a life which is more fulfilling than what one has ever known before. I'll be writing about this in future blogs. Again I am grateful to have this opportunity, to share my experience to share the worst and the best thing that has ever happened to me.
More to come.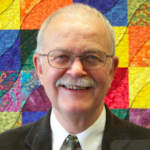 Ordained in 1973, Bob Griggs has served UCC churches in Massachusetts, New Hampshire, and Minnesota.   He is an Advisory Council member at Vail Place, a club house for people living with mental illness.  He is also the author of A Pelican of the Wilderness: Depression, Psalms, Ministry, and Movies and Recovering from Depression: Forty-Nine Helps.