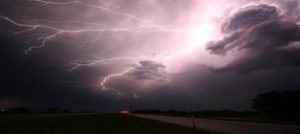 It is late Sunday afternoon. The sky is still an angry gray with a gentle drizzle of rain, more of a mist really, still falling on the grass. There is a slight rumble of thunder in the distance, but hardly a leaf is moving in the stillness left behind by what turned out to be Tropical Storm Isaias. A bird lands on a low hanging branch in the tree as if signaling that the danger has passed. I breath out a grateful, but tentative sigh of relief as I wonder what may still come during this hurricane season. My usual worry is amplified by the fact that this is no ordinary hurricane season.
Not only is it projected to be more active with the possibility of above average hurricane activity, but we are also living in the midst of a pandemic, a time when everything we thought that we knew and could count on has been turned upside down.
Hurricane season always has the potential to bring a deadly storm to the Florida shores. It is a threat that residents learn to navigate with careful planning, stocking up on essentials, and reviewing plans in the event evacuation becomes necessary. For those of us who live in coastal areas, these preparations become second nature, a way of preparing to safeguard our families in case a storm threatens. A normal hurricane season is enough to challenge mental wellbeing. Days can be spent watching the cone of concern, stocking up on essentials, securing home and property. However, in Miami, the new epicenter of the pandemic, nothing about this season is normal creating what could be a perfect storm of mental health impacts. For example, I think of the millions of people living on the edge, waiting to see if a new stimulus package will pass that might help them to ride out the economic storm they are now facing. How can they prepare to weather a storm if the economic resources are not available to them?
I consider those who are experiencing the epidemic of food insecurity that was already ravaging communities, a situation that has been exacerbated by Covid-19. Food distribution sites have popped up around the community trying to keep up with surging need for food assistance. Providing for the children of this community who rely on school meals has been particularly challenging with school buildings closed. From experience, I know that a hurricane would disrupt the ability to distribute food for days, perhaps even weeks in some areas.
I would be remiss not to mention the complications that would arise if a powerful storm were to come this way, forcing evacuations into shelters, a situation in which social distancing would be nearly impossible. How can the vulnerable among us be adequately protected from both a storm and the pandemic? Or what about a health care system that is already overburdened, held together by heroic healthcare workers who have been pushed to the limits by a seemingly endless stream of Covid patients? How much can they take before the system breaks under the strain?
So yes, for these and so many other reasons, I breath out a tentative sigh of relief for my community as Tropical Storm Isaias moves away from our shores. A hint of blue is returning to the sky as the sun begins to break through the clouds, touching earth with the warmth of its life-giving rays. Although I keep a wary eye out for the next storm, in this moment, peace has returned to the garden. Peace be still….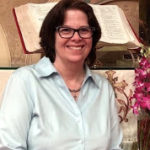 Rev. Lisa LeSueur is the Pastor of Congregational and Staff Care at Coral Gables United Church of Christ and a member of the Board of Directors of the UCC Mental Health Network. She serves as the UCC Florida Conference WISE Mental Health Coordinator and the Suicide Prevention Initiative Coordinator for Nami Miami. She lives in Coral Gables, Florida with her wife and their two children.