Today a teenager is wondering how they will make it through the day. They wake up feeling overwhelmed. They wake up thinking "I just can't do this anymore." According to the American Psychological Association, suicide is the second leading cause of death for ages 15 to 24.
How will the Church hold the light of hope for teens who experience the shadow of death approaching? How will teens be connected to communities of emotional support and care? How can the Church show teens unconditional love and affirmation no matter what they are going through?
Being a teenager today carries with it challenges that can seem overwhelming. It's the role of the Church to create spaces and opportunities for teens to connect to community resources that will support their emotional wellbeing so they can flourish in body, mind, and spirit.
Churches can demonstrate their support for teens by embracing LGBTQ friendly theology and positive messages for teens exploring their gender and sexual identities. Teens need to know that they are made in the image of God, are children of God, and loved by God no matter what their identity, what their academic achievements, or what their social media footprint.
No matter what age we are, we all need to know that our worth, our value and our lives are sacred and there's nothing we need to do to prove ourselves or to defend our existence. Our wellbeing depends on the deep knowledge that we are enough and we are unconditionally loved. This message is the gospel truth for the Church to share.
Will you join me in letting someone know that they are a precious child of God, that they are important to you, and they are loved? We cannot love our teens too much.
National Suicide Prevention Lifeline:
1-800-273-TALK
Trevor Lifeline: 1-866-488-7386
https://www.thetrevorproject.org/
The Lifesaving Church: Faith Communities and Suicide Prevention by Rev. Dr. Rachael Keefe https://chalicepress.com/products/the-lifesaving-church
Join Rev. Dr. for her keynote about suicide prevention this Friday night by registering for the WISE Conference: https://www.mhn-ucc.org/wise-ikc-fall-webinar-2020/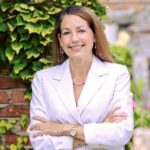 Rev. Dr. Sarah Lund (she/her/hers)
Rev. Dr. Sarah Lund (she/her/hers) serves on the national staff of the United Church of Christ as Minister for Disabilities and Mental Health Justice. She also serves as senior pastor of First Congregational UCC of Indianapolis, IN. Sarah is the author of the acclaimed and best selling books "Blessed Are The Crazy: Breaking the Silence About Mental Illness, Family and the Church" (Chalice Press, 2014) and "Blessed Union: Breaking the Silence About Mental Illness and Marriage (Chalice Press, 2021). She blogs at www.sarahgriffithlund.com.