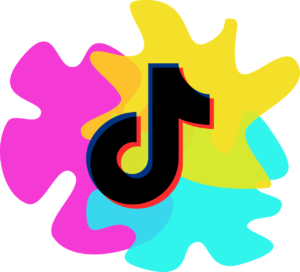 That's the phrase Rosie O'Donnell often uses to open or close the short videos she posts on the social media site TikTok.  WIth some of its inspiration from the short video posting service Vine from a decade ago, TikTok now has more than 689 million users worldwide and is growing quickly.  It's largest user base is in the 12-19 year old range and most users are under the age of 30.
Over the past 18 months I've developed a presence on that clock app, too (TikTok is sometimes referred to as 'that clock app')  And since I'm much older than the typical TikTok user, I have the username @toooldforthisshtiktok. As in Too Old for this Shtik Tok 🙂
And what have I been doing?  Mostly posting short videos that are lgbtq+, mental health, accessibility, black lives matter, equality, and choice affirming. I post about God's unending love.
Can a short, affirming video help make the world a better place?  
Here's a sample of some of the comment interaction on videos
"You don't know how much I needed this right now!"

"Suddenly I want to go back to church!"

"Needed this – been struggling a lot lately."

"Even though I'm an atheist I like your channel"
And there are so many more.  
There are also loads of negative comments from people who can't fathom that God doesn't hate the people they hate.  I've set up an extensive resource list that is linked from my TikTok bio page to help whoever is interested learn a little more. 
It started as a little hobby.  It's still really easy to do. (I have a background in television production, so putting together short videos using newer technology is easy and fun for me) And it give me a chance to relax and have fun (so important for me – how about you?)  while doing some good, too.
I even use the app's live feature to do a behind the scenes live church broadcast most Sundays.
As of this week, there are more than 411k subscribers on my channel. And millions and millions of engagements.  All learning about God's unending love. 
Peace be with you.
Kirk Moore is an ordained minister in the United Church of Christ. He's been a member of the Mental Health Network Board and is also a therapeutic musician, playing music at the bedside for patients - to help bring about the relaxation response to help healing. Find out more at therapeuticmusic.org