One day several months ago, when the pandemic was first beginning, I walked out of my house to the corner of my block where flashing police lights called my attention. At the intersection I saw a line of cars of all makes and models, stretching further than my eyes could see. Assuming there had been an accident, I asked a police officer who was directing traffic what had happened. He told me that there was an organization distributing food a couple of miles from where we were, and these people were waiting in line. I remember a comment from one of my neighbors who expressed her disbelief that the people in the more expensive cars really needed the food. Based on my own experience, I could not rush to such a judgment.
I was a teenager when my mother lost her business, creating a devastating economic fallout. With no savings to speak of, we found ourselves in a very precarious financial situation pretty quickly. It was not long before the odd jobs that I used to pick up in the neighborhood with a friend for spending money were all that separated me and my mother from hunger. Once a week, I would bike to the store with whatever money I was able to earn, and I would come home with a few groceries. Sometimes, if we were lucky, these supplies would be supplemented with a few items dropped off by a friend of my mother. Week to week, access to food could not be taken for granted. My mother was unable to find work for herself, and if it was particularly rainy, I was unable to do much of the work that was keeping us going. At times, the stress was unbearable. Although our financial situation improved over time, many of the decisions that I have made since then have been rooted in the anxiety that was created in this experience. It is like an inner voice that is always there to remind me that economic disaster could happen to me again.
Food insecurity is not a new experience for many in this country, but due to the pandemic this past year, the problem has grown even more severe. Many families that were economically stable prior to the pandemic now find themselves in food lines, such as the one I witnessed in my neighborhood. While the immediate need can be filled by generous donations of food, the consequences to the mental health of those in need often goes unaddressed. Studies have shown that in addition to physical health related impacts of hunger, food insecurity can also affect mental well-being creating stress, anxiety, shame, and depression. Left untreated, the impact of food insecurity on mental health may linger a lifetime.
It is unfortunate that relief efforts are generally only focused on eliminating the physical need for food without thought to the psychological need for security. The two are intrinsically related, and both are necessary for overall well-being, yet too often they are treated as if they have no relationship at all. The time has come to change this approach by developing programs that view the problem of food insecurity holistically, treating an individual as a whole being rather than component parts. Such an approach would address both the physical need created by hunger, as well as the mental health impacts created by insecurity. I will continue to pray that such relief be made available to those who are experiencing food insecurity, so that their full personhood might be restored, and they may experience wholeness once again.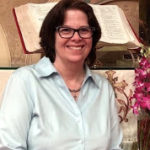 Rev. Lisa LeSueur is the Pastor of Congregational and Staff Care at Coral Gables United Church of Christ and a member of the Board of Directors of the UCC Mental Health Network. She serves as the UCC Florida Conference WISE Mental Health Coordinator and the Suicide Prevention Initiative Coordinator for Nami Miami. She lives in Coral Gables, Florida with her wife and their two children.